I've been shuffling these around the studio for quite some time. It's time to do something with them. Either finish them or store them away in a drawer.
The block pattern is called Nostalgic Pillows By Lynn Wilder. You can find a link to the pattern on her blog
Sew'n in Wild Oaks.
Just scroll down on her blog and look to the left.
The little ladies are vintage images found on the internet, then printed to fabric.
Originally I'd planned on making the 9 scrappy blocks. Now I'm thinking I'd like to finish it as quickly as possible. You know, UFO Busting! So the afternoon was spent rummaging through the scrap bins and cutting fabric.
The gingham is the perfect fabric for framing these little cuties.
My favorite is this one with the bright pink gingham.
I'm linking up this post over at
Quilting is more fun than housework for Oh Scrap
Hop on over to join the fun and be inspired by scrappy quilters!
And
Show and Tell Tuesday@ I have to say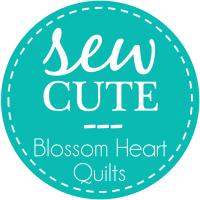 ~ Lea Anne ~
Pin It